Who gets to be the president?
In 1992, American artist Zoe Leonard wrote the poem "I want a president", because she was so frustrated with politics. All the presidents that the United States had had at this point in 1992 were rich, privileged white men, most of whom never had to endure big struggles in their lives. They never had to fight for their basic rights to exist, to live and to be represented in politics. Her poem wants to provoke you to think about who should be a politician. And she thinks that a peaceful society is one with a different kind of president. 
Watch her poem being read by artist Mykki Blanco.
Video credits: Dazed, published on Oct 4, 2016
Reflection: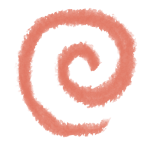 What experiences do we usually expect politicians to have? How are they different from the ones that the poem demands (e.g. someone who has made mistakes and learned from them, someone who has been unemployed or deported)?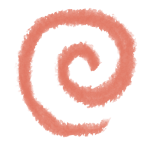 How would society change if people with less privileges were in power?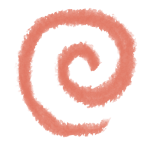 Would a person who has had to fight for their human rights be better at providing human rights?
Share your thoughts below.
Further Resources
There are many more social and political topics around peace that we didn't mention here. Below you can find some videos, books and films that we recommend if you want to dive deeper into this level of peace. Also this list is far from complete, but we wanted to give you some hints!
Videos
Films
Blood in the Mobile

(2010). Documentary film about coltan mining in Congo and how it is related to the global phone industry.

Darwin's Nightmare

(2004). Documentary film about globalization and its effects in the local industries around Lake Victoria.

Fire at Sea

(2016). Documentary film about daily life on the Italian island Lampedusa which is the background for migration towards Europe.
Disclosure

(2020). Documentary film about transgender representation in Hollywood films - and how they relate to the human rights struggles of trans people around the world.
Books
Raj Patel:

The Value of Nothing. How to Reshape Market Society and Redefine Democracy

(2010). Book discussing the failures and injustices of the global economic system that we live in.

Jason Hickel:

The Divide. A Brief Guide to Global Inequality and its Solutions

(2017). A good introduction to global justice.

Yaa Gyasi:

Homegoing

(2016). Novel about two sisters in West Africa whose lives intersect with colonialism, the Transatlantic Slave Trade and its after effects for generations until nowadays.

bell hooks:

Feminism is for Everybody: Passionate Politics

(2000). Easy introduction into feminism.